SILVER JEWELLERY- EMBRACE THE ELEGANCE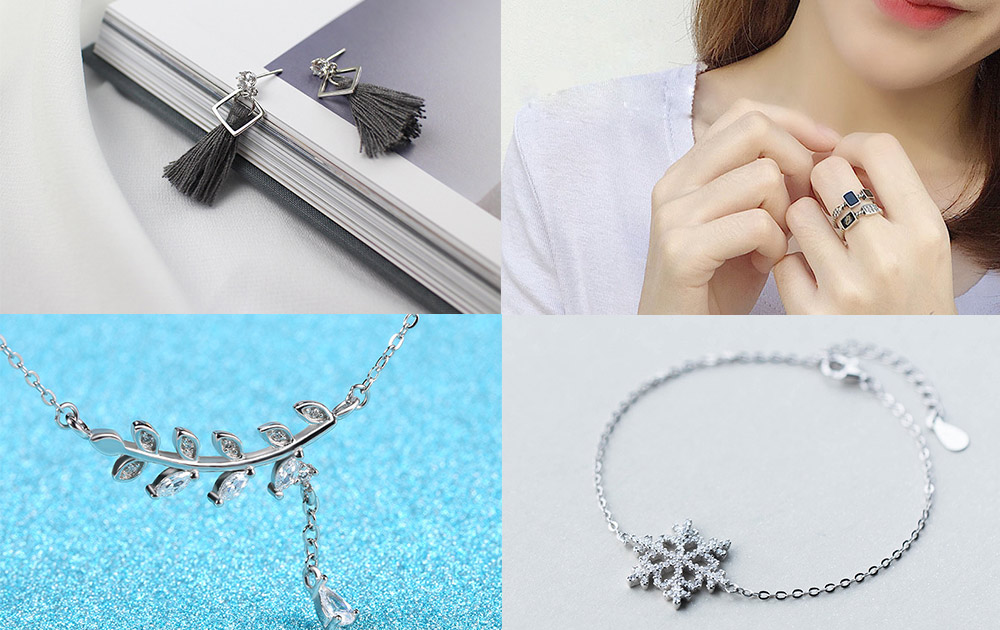 Silver, one of the most beautiful forms of jewellery, has been linked to the luxury for decades as there is some ethereal charm about it. Women adore silver in any form as an ornament and Ohho Express has a huge variety of Sterling Silver Jewellery, which is a silver of 92.5% purity. Sterling Silver is widely used by the modern designers in every type of jewellery to create trendy looks with durability.
In Ohho Express you will find Sterling Silver Jewellery that is tailored according to different personality and taste. You can get the best quality silver jewellery in any form, be it a simple everyday sort of jewellery or a statement exclusive piece. With such silver collections you can always keep up with trends, because Sterling Silver will always be there in the latest style of jewellery even if the designs change.
Innovation is consistent in silver jewelleries. Its versatility extends to many different looks with other metals. Whether dressing up for a party or official meetings or a casual occasion, Sterling Silver pieces add a classy touch to any look in any occasion.
Sterling Silver Jewelleries are always skin friendly, so people who are allergic to metals can wear these jewellery without the worry of facing any consequences later. So go ahead with the Ohho Express Sterling Silver collections and create an image that is uniquely you!